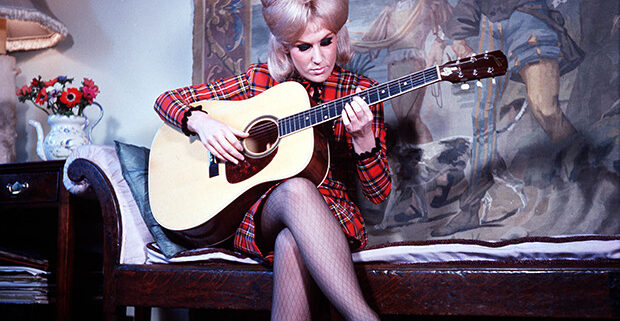 Dusty Springfield – Son of a Preacher Man
Fíkja veraldar. Svið biblískra atburða. Martin Luther King skotinn til bana á mótelsvölum. Memphis, 1968. Svið harmsins.
Dusty Springfield var frá Bretlandi. Hét upprunalega O'Brien. Hún var eiginlega of hæfileikarík til að vera til. Hún fann sig í öllu, þjóðlagahefð en líka sálartónlist þar sem hún gaf þeim allra stærstu ekkert eftir. Og 1968 smurði hún þessu inn. Frá heimastöð harmsins, skinkumyrja í maga, sinnepsgul slikja, skæni yfir opinn kvíðann.

https://filalag.is/wp-content/uploads/2021/05/tumblr_njeyk8thhz1qdsccdo1_640.jpeg
430
620
Snorri Helgason
https://filalag.is/wp-content/uploads/2018/02/filalag_logo-300x300.png
Snorri Helgason
2021-05-28 07:41:00
2021-05-27 16:44:49
Son of a Preacher Man - Spartsl í holu hjartans