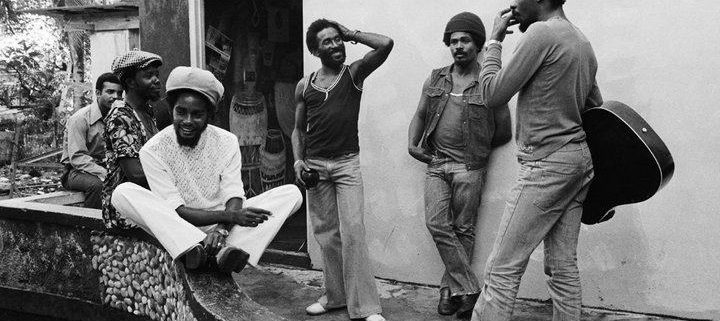 Max Romeo – Chase the Devil
Hvað gerir maður gegn djöflinum? Ef hann hittir hann einn á túni til dæmis? Hvað gerir hann? Segir hæ? Berst við hann? Eða setur hann á sig járnbrynju og eltir hann. Eltir hann lengi, lengi.
Lagið "Chase the Devil" eða "Eltu Skrattann" eins og það útleggst á íslensku er köfun ofan í sál mannsins. Lagið er samið og flutt af sannfæringu, í ástandi alskynjunar, æðis ofsóknar og niðurstaðan er músíkalskt og lýrískt tómarými. Ekkert verður tekið af þessu lagi. Ekkert fer heldur inn.
Það er fullkomnað.

https://filalag.is/wp-content/uploads/2019/02/tumblr_n9mq3g1KiB1rckegzo1_1280.jpg
483
720
Snorri Helgason
https://filalag.is/wp-content/uploads/2018/02/filalag_logo-300x300.png
Snorri Helgason
2019-02-01 06:39:41
2019-02-01 06:39:41
Chase the Devil - Skrattinn og Sogæðakerfið